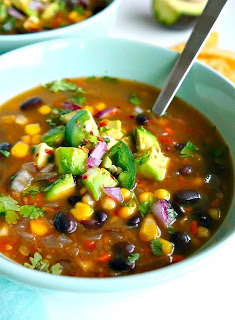 Winter-Warming Whole Mung Bean Soup
Published Date:
4/13/2021 9:53:48 AM
Vata, Pitta & Kapha nourishing
YIELD: 4 servings PREP: 15 minutes (plus soaking time overnight)
COOK: 60 minutes
There is something indescribably satisfying about mung beans, so it is no wonder that many cultures call them their own. Whole mung beans are green, unlike the split version, which is yellow. Mung, which packs a nutritious punch, is called the "mighty mung bean" for good reason: The little green bean and its yellow counterpart contain a host of minerals, including folate, manganese, magnesium, iron, thiamine, copper, zinc, and potassium. It also includes vitamins A, C, B6, B12, E, and K. How can they not be delicious? When the body recognizes how good food is for it, it embraces the food. That's how I feel about mung. I'm crazy about it!
1 cup dried green whole mung beans
6 to 8 cups water (depending on desired consistency)
1 strip kombu
2 tablespoons olive oil, or avocado oil, or ghee
½ teaspoon black mustard seeds
1 teaspoon cumin seeds
1 teaspoon ajwain seeds, or celery seeds
1 teaspoon ground cumin
1 teaspoon turmeric powder
4 to 6 fresh or frozen curry leaves (optional)
1 small yellow onion, chopped
2 to 3 garlic cloves, chopped (for Vata and Kapha), or 2 garlic cloves
chopped (for Pitta)
1 tablespoon roughly chopped fresh ginger
1 to 2 cups organic vegetable broth (optional)
2 carrots, chopped
2 celery stalks, chopped
1 to 2 yellow potatoes, cubed
1 small green jalapeño, deveined, seeds removed, and chopped
½ lemon
Fresh parsley or cilantro, chopped, for garnish (optional)
1 teaspoon ghee (optional for Vata and Pitta, less for Kapha)
Soak the mung beans in water overnight.
Rinse the beans and place them in a 6-quart pot. Add the water and kombu. Bring to a boil over medium-high heat. This will take about 45 minutes. Discard the kombu, and set the pot aside.
In a small saucepan, add the olive oil, or avocado oil, or ghee. Heat the pan to medium heat.
Add the black mustard seeds. When the mustard seeds pop, add the cumin seeds, ajwain, cumin powder, turmeric, and curry leaves, if using. Stir quickly.
Add the onion, garlic, and ginger. Over medium heat, being careful not to let anything burn, cook for about 5 to 10 minutes, or until the onion becomes translucent. Then add the mixture to the pot of beans.
Add a few more cups of water or organic vegetable broth, if desired, to increase the liquid content. Add the carrots, celery, potatoes, and jalapeño. Bring to a boil over medium-high heat, and then lower to a simmer. Simmer for about 15 minutes, and remove from the heat.
Use an immersion blender to roughly blend the soup, or transfer in small batches to a counter-top blender, being careful to allow steam to escape between pulses. Just a few pulses will do.
Before serving, squeeze in the juice of half a lemon. Garnish with chopped parsley or cilantro, if desired, and a teaspoon of ghee (less for Kapha), if using, before serving.