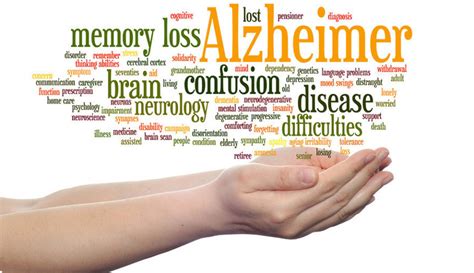 Alzheimer's
Published Date:
6/17/2023 6:03:17 AM
Alzheimer's disease is a progressive form of dementia. Dementia is a broader term for conditions caused by brain injuries or diseases that negatively affect memory, thinking, and behavior. These changes interfere with daily living.
Alzheimer's facts:
Although many people have heard of Alzheimer's disease, some aren't sure exactly what it is. Here are some facts about this condition:
Alzheimer's disease is a chronic ongoing condition.
Its symptoms come on gradually and the effects on the brain are degenerative, meaning they cause slow decline.
There's no cure for Alzheimer's but treatment can help slow the progression of the disease and may improve quality of life.
Anyone can get Alzheimer's disease but certain people are at higher risk for it. This includes people over age 65 and those with a family history of the condition.
Alzheimer's and dementia aren't the same things. Alzheimer's disease is a type of dementia.
There's no single expected outcome for people with Alzheimer's. Some people live a long time with mild cognitive damage, while others experience a more rapid onset of symptoms and quicker disease progression.
Alzheimer's disease causes and risk factors:
Experts haven't determined a single cause of Alzheimer's disease but they have identified certain risk factors, including:
Age:

 

Most people who develop Alzheimer's disease are 65 years of age or older.
Family history:

 

If you have an immediate family member who has developed the condition, you're more likely to get it.
Genetics:

 

Certain genes have been linked to Alzheimer's disease.
Having one or more of these risk factors doesn't mean that you'll develop Alzheimer's disease. It simply raises your risk level.
Symptoms of Alzheimer's disease:
Everyone has episodes of forgetfulness from time to time. But people with Alzheimer's disease display certain ongoing behaviors and symptoms that worsen over time. These can include:
Memory loss affecting daily activities, such as an ability to keep appointments
The trouble with familiar tasks, such as using a microwave
Difficulties with problem-solving
The trouble with speech or writing
Becoming disoriented about times or places
Decreased judgment
Decreased personal hygiene
Mood and personality changes
Withdrawal from friends, family, and community
Probable Cause:
Refusal to deal with the world as it is. Hopelessness and helplessness, anger.
New Thought Pattern:
There is always a new and better way for me to experience life. I forgive and release the past. I move into joy.
Alzheimer's medication:
There's no known cure for Alzheimer's disease. However, your doctor can recommend medications and other treatments to help ease your symptoms and delay the progression of the disease for as long as possible.
For early to moderate Alzheimer's, your doctor may prescribe medications such as donepezil (Aricept) or rivastigmine (Exelon). These drugs can help maintain high levels of acetylcholine in your brain. This is a type of neurotransmitter that can help aid your memory.
To treat moderate to severe Alzheimer's, your doctor may prescribe donepezil (Aricept) or memantine (Namenda). Memantine can help block the effects of excess glutamate. Glutamate is a brain chemical that's released in higher amounts in Alzheimer's disease and damages brain cells.
Your doctor may also recommend antidepressants, antianxiety medications, or antipsychotics to help treat symptoms related to Alzheimer's. These symptoms include:
Depression
Restlessness
Aggression
Agitation
Hallucinations
Preventing Alzheimer's:
Just as there's no known cure for Alzheimer's, there are no foolproof preventive measures. However, researchers are focusing on overall healthy lifestyle habits as ways of preventing cognitive decline.
The following measures may help:
Quit smoking.
Exercise regularly.
Try cognitive training exercises.
Eat a plant-based diet.
Consume more antioxidants.
Maintain an active social life.
Mudra Therapy for Alzheimer's:
GYAN MUDRA + VYAN MUDRA + PRAN MUDRA (15 minutes each)