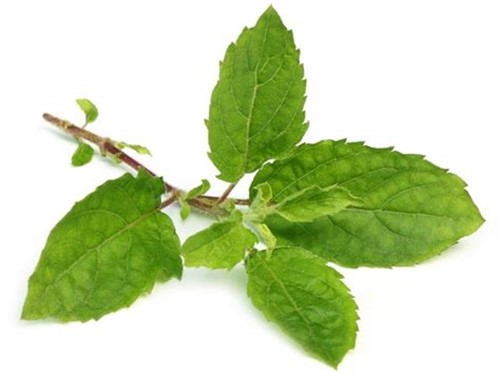 Scientific Name: Ocimum tenuiflorum
Higher Classification: Basil
Family Name: Lamiaceae
Rank Name: Species
Order Name: Lamiales
Kingdom: Plantae

Basil Essential Oil
Published Date:
6/17/2023 5:59:51 AM
What is Holy basil :
Holy basil, wildly known to mankind as Tulsi in Ayurveda. It is a herbal product used in daily life for perfect health and enlightenment and long life. It helps in skin and hair management, Prevents Acne and Premature Ageing, boosts our stamina and digestive system, cures diabetes, heart diseases, obesity, asthma, headaches, cold and sore throat, fever, and kidney stones. Reduces anxiety, stress, and depression. Basil is most known for its culinary uses. It is a traditional remedy that has been used in various cultures for hundreds of years for many uses besides cooking.
These are top uses :

Basil Pesto: This culinary use is one of Basil's most popular uses and variations of this are used in cultures around the world. At our house, we add pesto to everything from eggs, to meats, to slices of fresh cucumber. Here's my recipe.
General Cooking: Dried basil can be easily added to practically any dish. Basil is used around the world in many different cuisines for good reason. It adds a depth and flavor that is not rivaled by other herbs.
What are its benefits :
Basil oil possesses excellent anti-inflammatory properties that work well in warding off skin irritations, small wounds, and sores. The soothing effects of basil leaves help in healing eczema. The goodness of vitamin C boosts skin cells' metabolism and elasticity.
The natural components present in basil are beneficial and aid in unclogging the pores by eliminating excess sebum, dirt, dead cells, and other impurities from them.
If acne is worrying you, then all you need is this wonder herb basil oil, which purifies the blood from toxins and prevents the outbreak of acne. The anti-inflammatory properties of basil leaves lower the swelling of pimples by alleviating the inflammation. Mix basil oil with rose water and lemon juice and apply this regularly to get rid of acne forever.
Dandruff causes tremendous hair fall, basil oil helps to clear of dandruff. Massaging basil oil with coconut oil helps to alleviate itching, increases blood flow, and makes the hair root healthy.
Basil oil is extremely beneficial to speed up hair growth. Massaging basil oil improves scalp circulation, that stimulates hair follicles, and promotes the production of new healthy hair all over again.