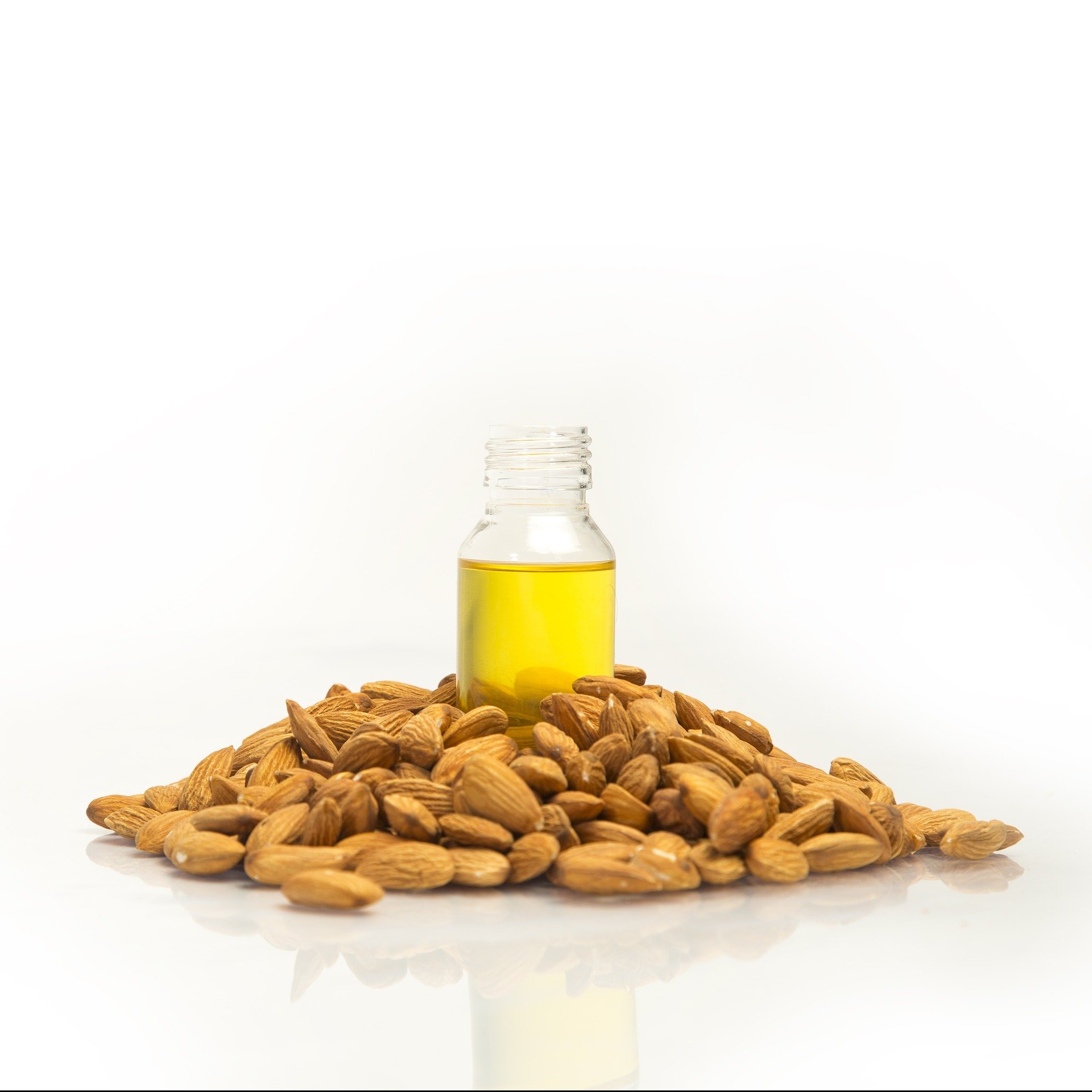 Scientific Name: Prunus dulcis
Higher Classification: Plums
Family Name: Rosaceae
Kingdom: Plantae

Almond Oil
Published Date:
6/17/2023 5:59:47 AM
Almond Oil a moisturizer when applying on skin and hair, protects skin, improves acne, stabilizes blood sugar.
What are its benefits :
Almond oil is extracted from the seed of the almond fruit. The methods used to produce refined almond oil destroy certain nutrients. Thus, unrefined almond oil is a better choice for culinary purposes.
Almond oil is a good source of antioxidant vitamin E and unsaturated fats. Diets rich in unsaturated fat may provide some health benefits, including a reduced risk of heart disease and obesity, and they may aid weight loss.
Almond oil may help protect the skin from sun damage and prevent stretch marks. It can be used in many ways, including as a moisturizer, massage oil, or makeup remover. Almond oil is rich in vitamin E and unsaturated fats. Adding almond oil to your diet may promote heart health, aid weight loss, and keep blood sugar levels stable.
Reduces puffiness and under-eye circles.
Improves acne. The oil's fatty acid content may help dissolve excess oil trusted source on the skin, while the retinoids in the oil may reduce the appearance of acne and improve cell turnover.